Fresh PhD graduates climb Gänseliesel
New PhD graduates climb onto the fountain to kiss Gaenseliesel and give her flowers while cheering audience throws water bombs, this is an old tradition in Göttingen. Some Doctores grab water bombs that have not bursted and throw them back. Chemists like to pour liquid nitrogen into the fountain; agronomicsts sometimes bring a field sprayer. Fun and water everywhere. After changing into dry clothes, the graduates head to their institute for a graduation party.
Yang Xu (2018)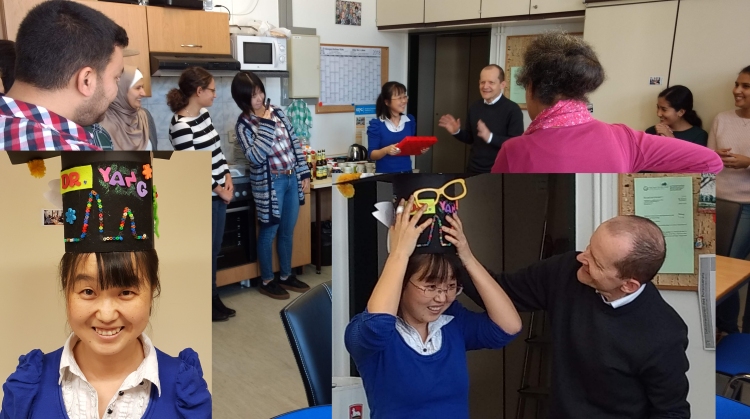 Vincent Ayugi (2018)
Maria Vinas (2018)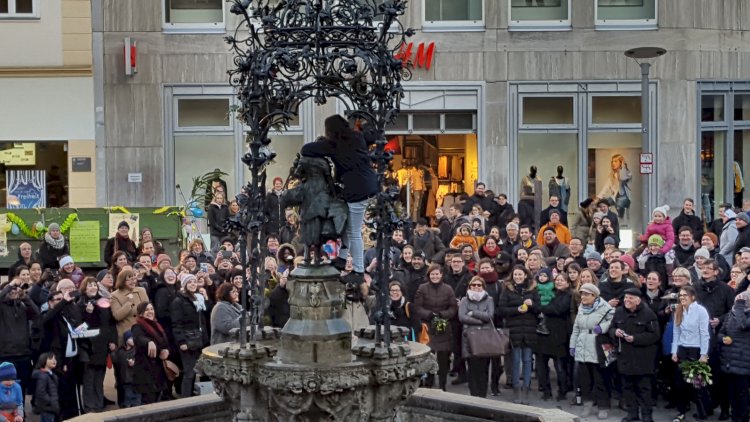 Riyan Anggriawan (2018)

Anna Rathgeb (2017)
Anna actually graduated in Vienna but here you see her wearing a Goettingen Doktorhut and holding a small Gaenseliesel.
Pervin Akter (2016)
Rosine Suchfort (2016)
Mohammed Sherif (2016)
Yi Kuang (2014)
Raana Dastjerdi (2014)
Husam Ibrahem Aroud (2013)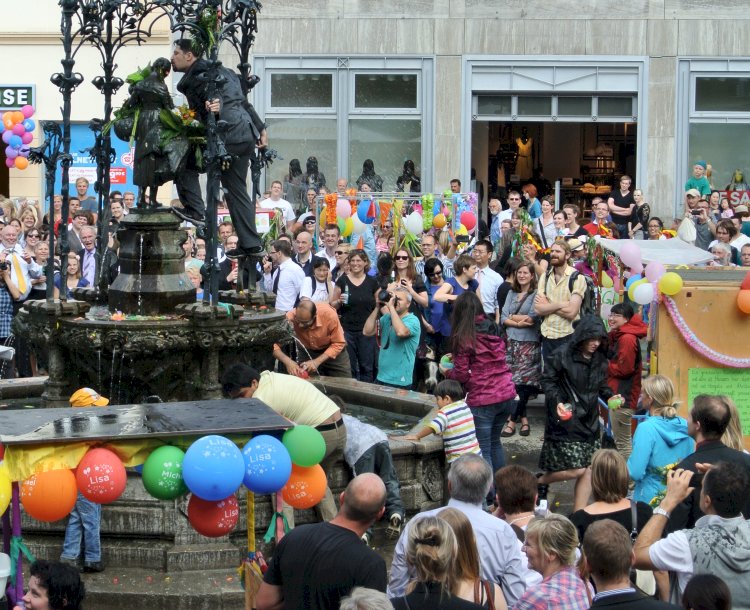 Eva-Maria Becker (2013)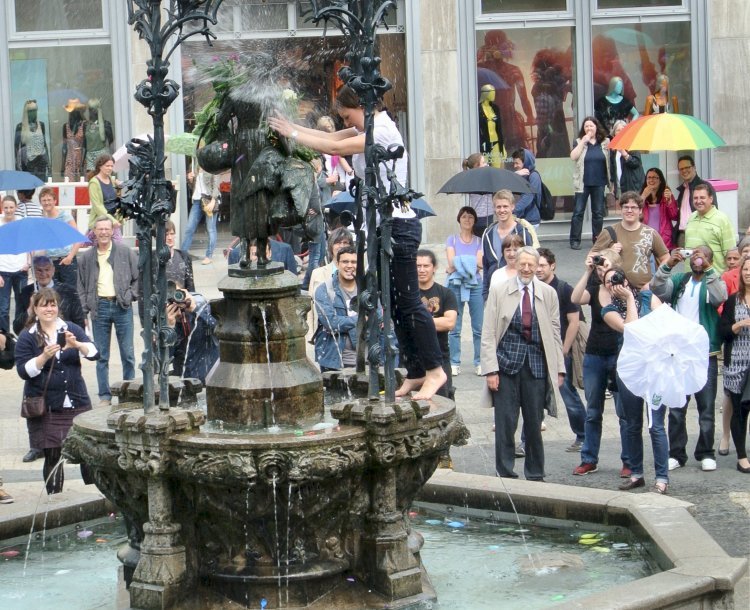 Katharina Döll (2013)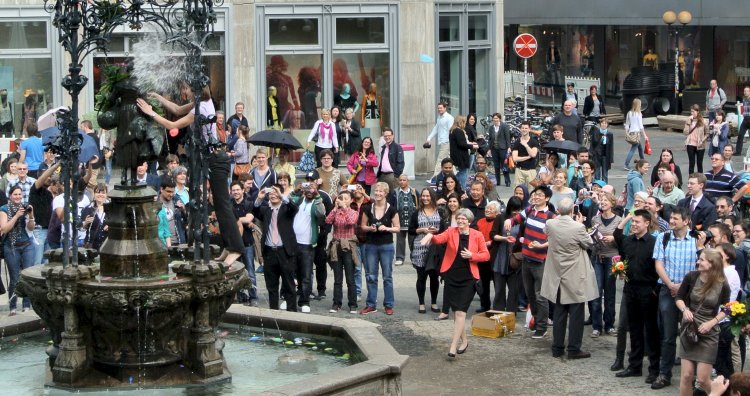 Rehana Naz (2011)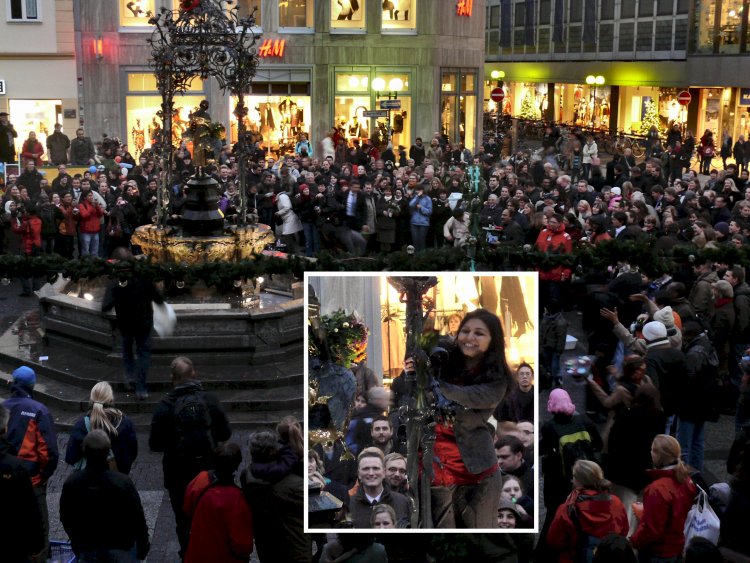 Sasithorn (Joy) Limsuwan (2011)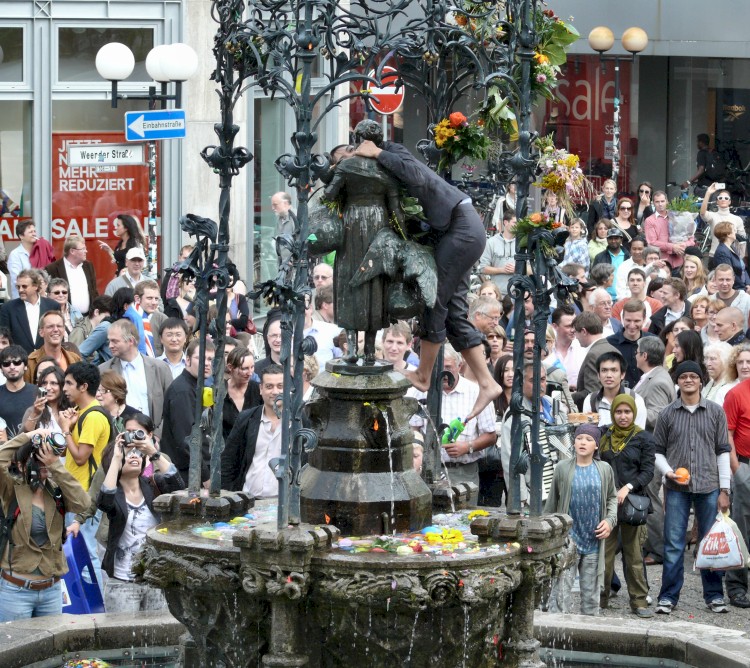 Water bomb firing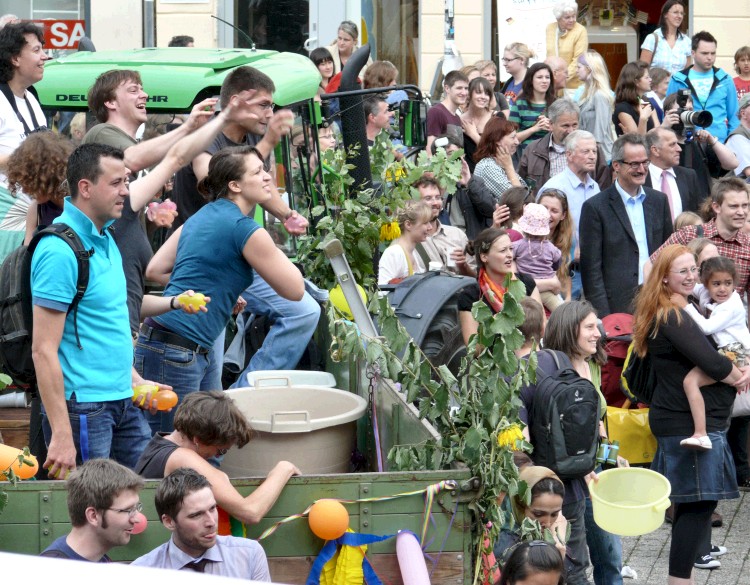 Malte Beinhoff (2011)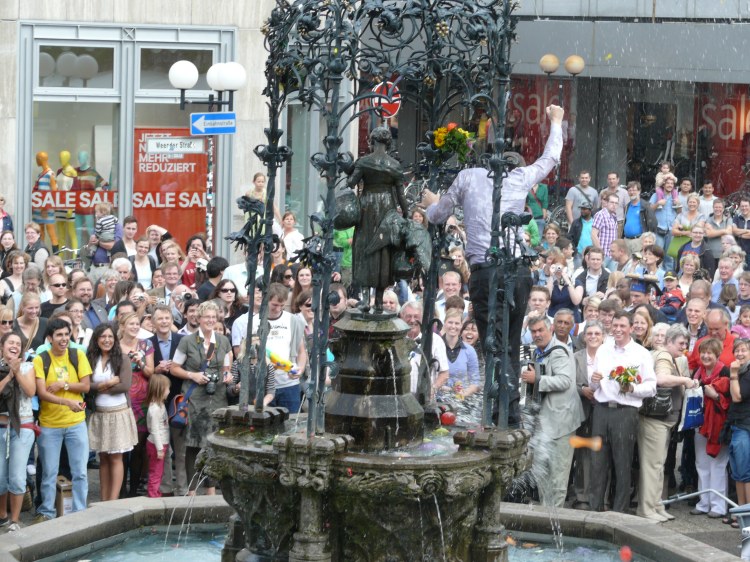 Haiquan Xu (2011)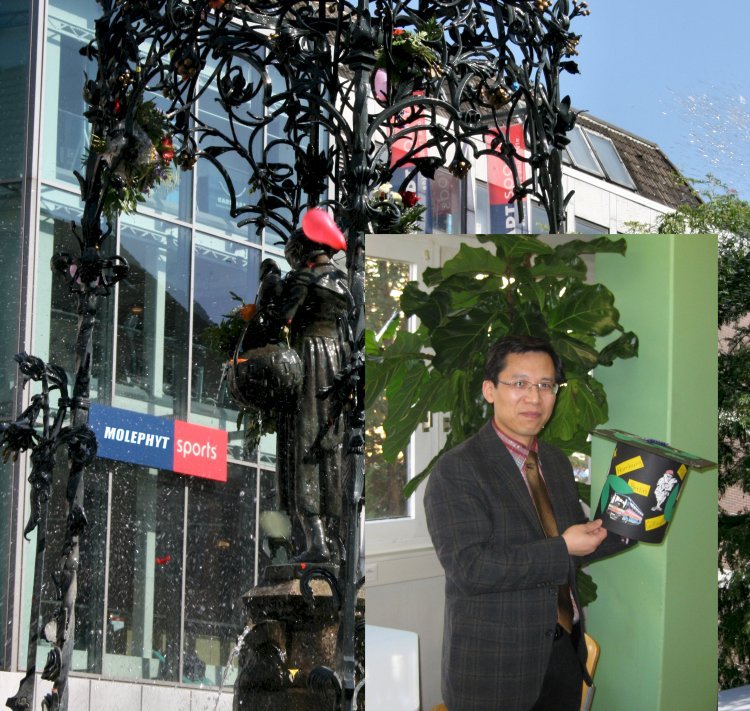 Awais Ahmed (2010)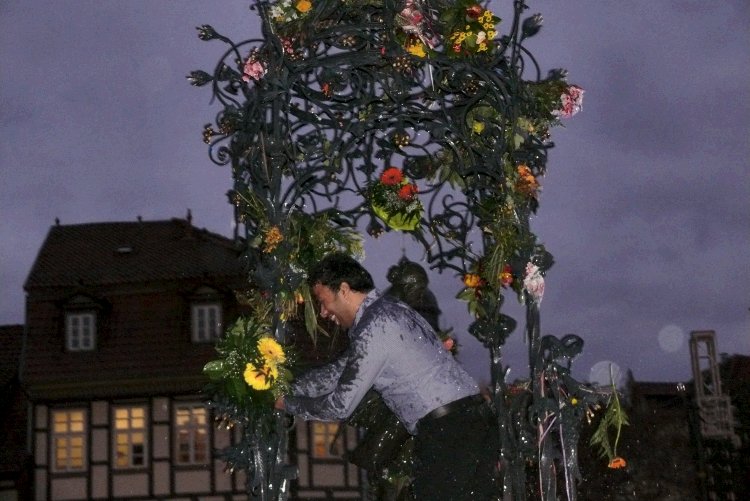 Sabine Nutz (2010)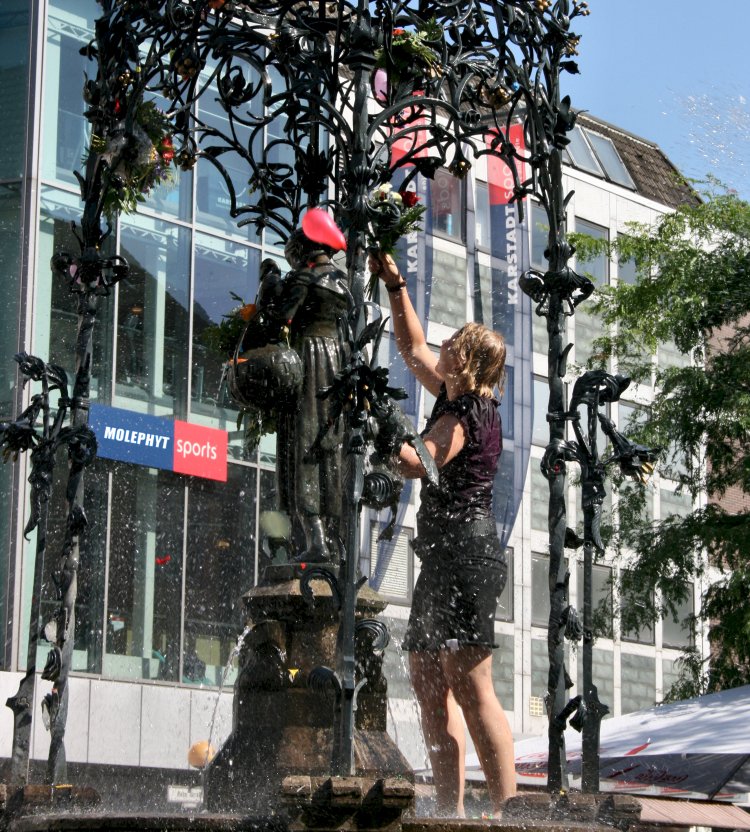 Muna Ali Abdalla (2010)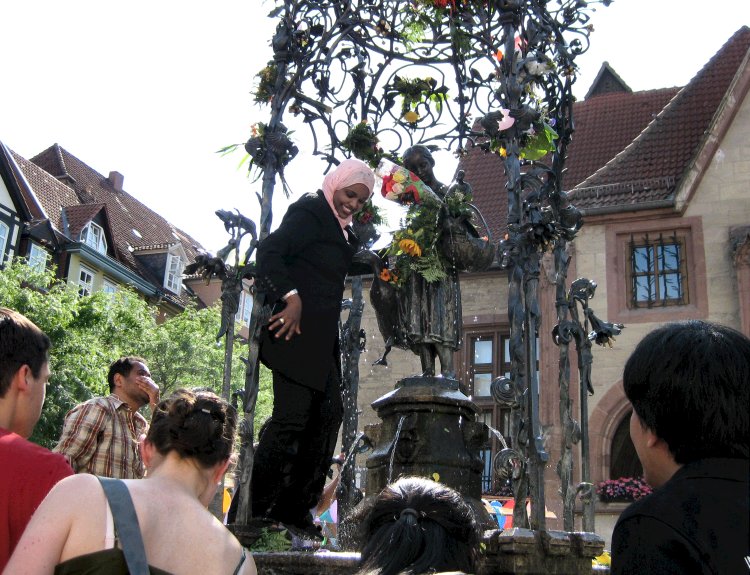 Nayuf Valdez (2010)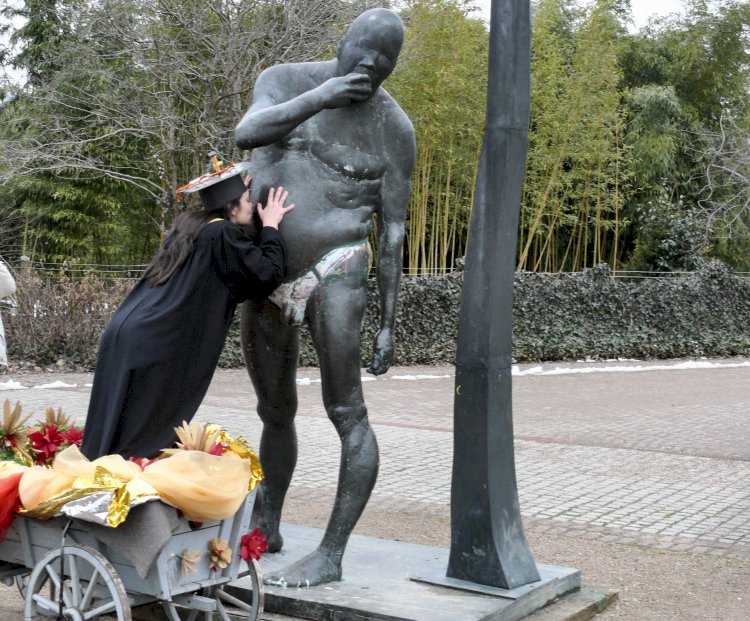 Nayuf (Dr. Valdez) formally graduated in Hamburg but she worked in our lab since August 2007 till the defense of her thesis. The ceremony was held in March in Hamburg, where the graduates have to kiss an ugly statue of Adam. The supervisor has to pull a cart with the graduate who he/she supervised up to the statue. On the way back the fresh PhD and the supervisor switch roles to remind the student that life afer graduation is not going to be easy.
Philip Kössler (2009)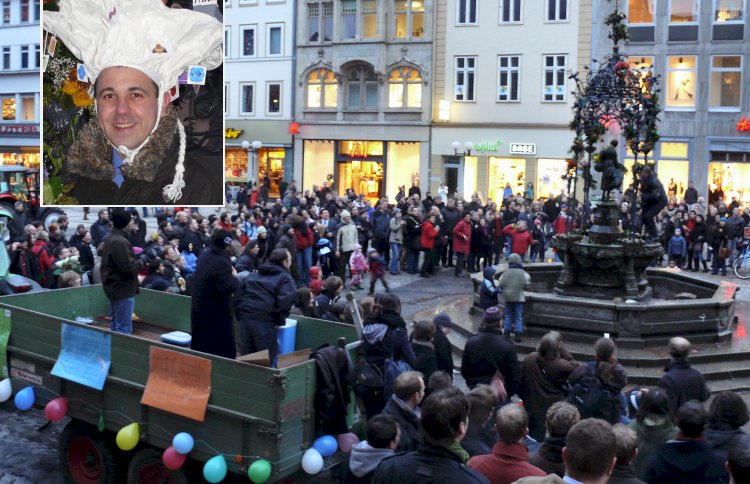 Philip's (Dr. Kössler's) hat was so marvellous that we had to show it in the inlet.
Astrid Ratzinger (2008)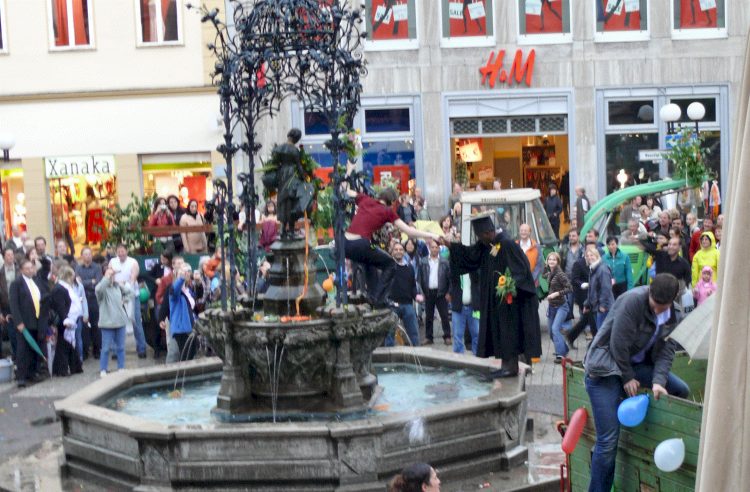 Arne Weiberg (2008)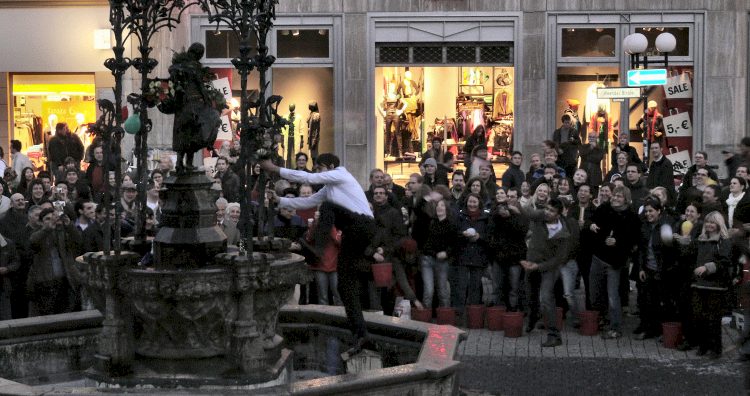 Jan Utermark (2008)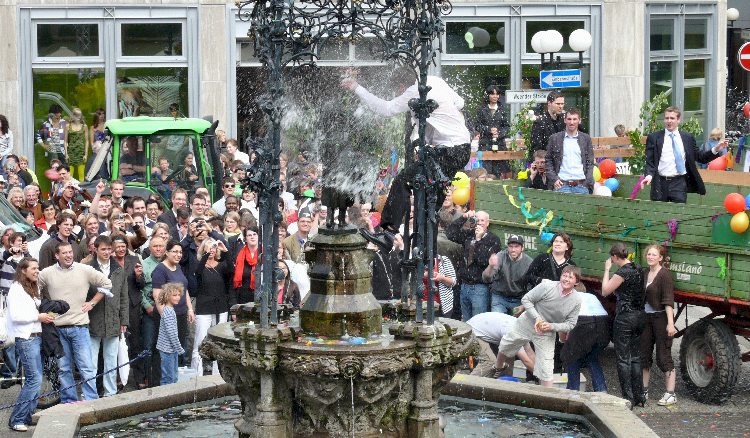 Hernan Laurentin (2007, photo left) with Richard Splivallo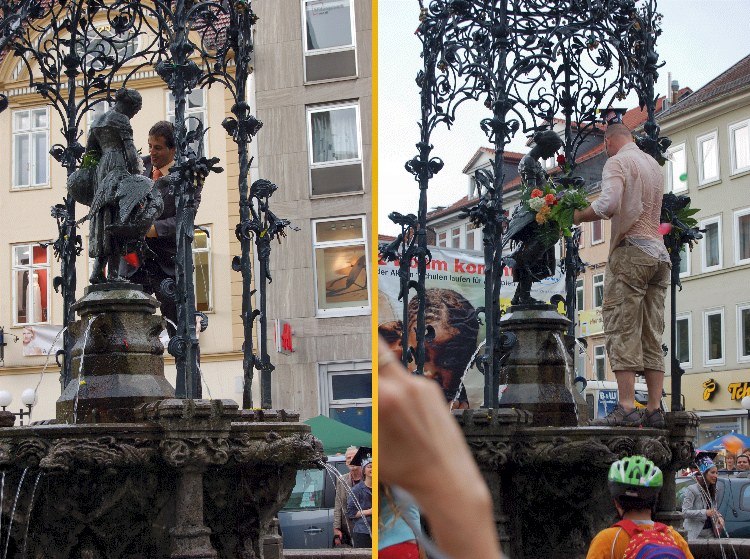 The guy on the right picture is Richard (Dr. Splivallo) who graduated in Turin before coming to Goettingen. He just wanted to make the Gaenseliesel experience. Have you noticed his small hat? A journalist watching the scene asked Richard why his hat was so small and Richard answered - I hope it went into a published news - that his hat was small because he was Hernan's assistant.
Christoph Brandfass (2006)