Mycotoxin workshop, Berlin 2016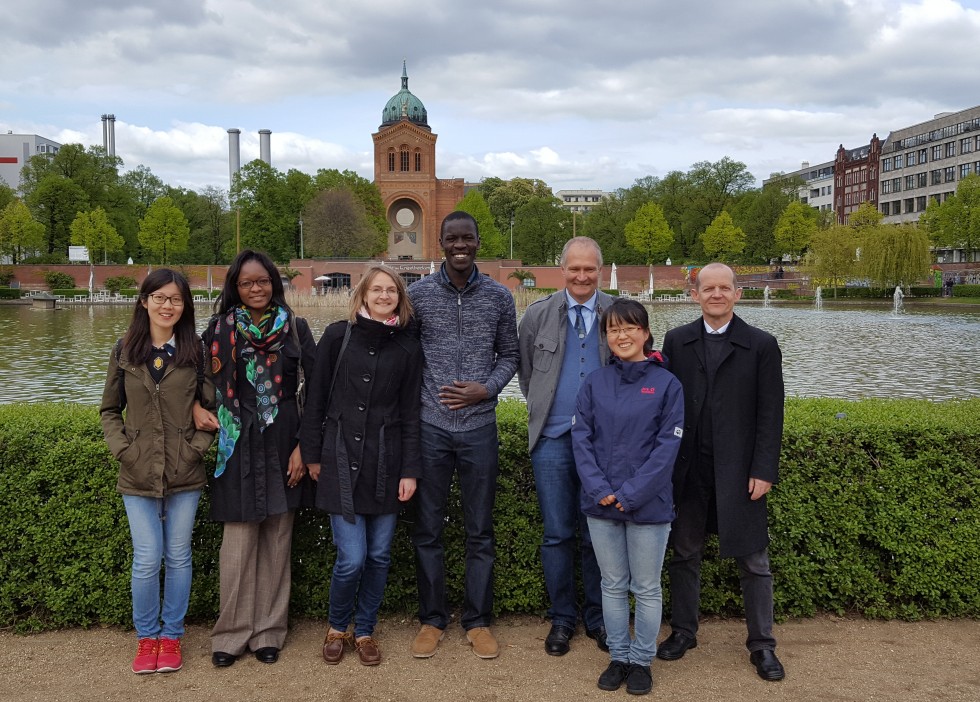 Enjoying sun at Engelbecken after the meeting.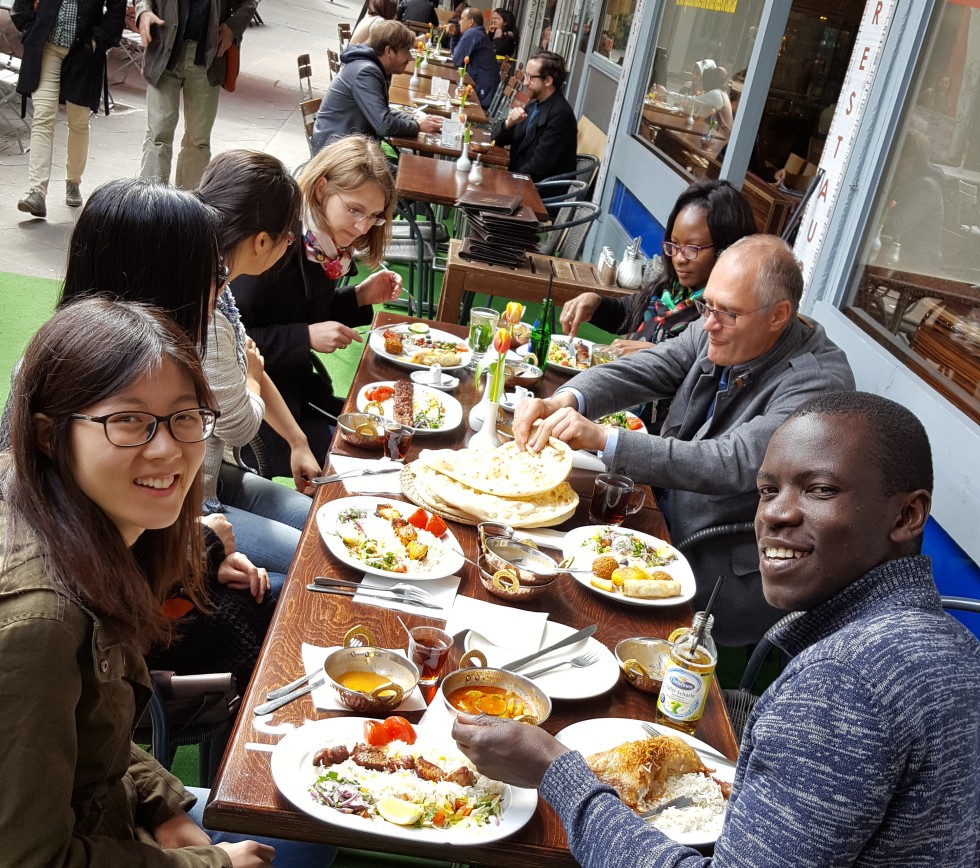 Lunch in a Kurdish restaurant.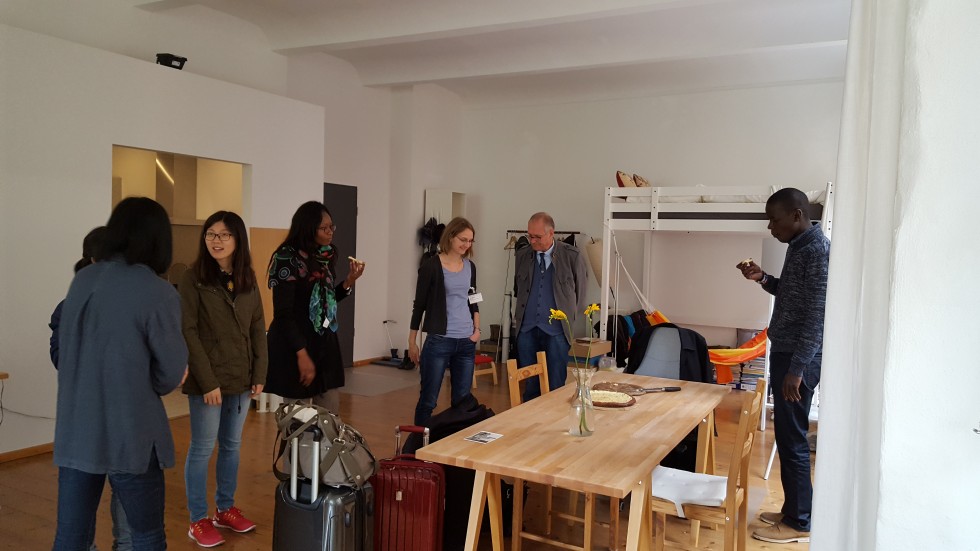 Above: testing Moravian cake Frgál. We contributed two talks and five posters to this year Mycotoxin Workshop:
Rosine Ghislaine Suchfort & Petr Karlovsky: Degradation of enniatins by Clonostachys rosea, Acremonium strictum and Bacillus licheniformis.
Wuttiwat Jitjak, Franz Hadacek, Vladimir Chobot, Julian Dopstadt, Hans-Ulrich Humpf, Petr Karlovsky, Niwat Sanoamuang: Oosporein, mycotoxin colonization-facilitating antioxidant?
Raana Dastjerdi & Petr Karlovsky: Role of fumonisins in the colonization of maize, sorghum, rice and beet seedlings with Fusarium verticillioides
Yang Xu, Katharina Pfohl & Petr Karlovsky: Interaction between collembolan Folsomia candida and mycotoxin-producing fungi Fusarium graminearum and F.verticillioides
Rosine G. Suchfort & Petr Karlovsky: Purification of enniatins from F. tricinctum cultures on solid white bean medium
Vincent Ayugi, Katharina Pfohl & Petr Karlovsky: The role of water activity in mycotoxin production: are results obtained with solutions of sodium chloride or glycerol reliable?