About us
Our lab has been involved in applied research on mycotoxins and food safety but our interests are shifting towards fundamental questions of biological chemistry, focusing on the role of mycotoxins and other secondary metabolites in fungal ecology. We also investigate plant diseases caused by Verticillium longisporum and Fusarium species. Our work relies on molecular method such as transcriptomics, gene disruptions, heterologous gene expression, and amplicon sequencing by NGS for the analysis of microbial communities. Advanced chemical analyses and metabolic profiling are used in the projects of our lab and in collaborations with other groups.
Recent publications
Grüning MM, Beule L, Meyer S., Karlovsky P, I-M-Arnold A: The abundance of fungi, bacteria and denitrification genes during insect outbreaks in Scots pine forests. Forests (2018) 9/497 (18 pages). OPEN ACCESS
Tavakol E, Jákli B, Cakmak I, Dittert K, Karlovsky P, Pfohl K, Senbayram M: Optimized potassium nutrition improves plant-water-relations of barley under PEG-induced osmotic stress. Plant Soil (2018) 430: 23-35.
Ortiz SC, Trienens M, Pfohl K, Karlovsky P, Holighaus G, Rohlfs M: Phenotypic responses to microbial volatiles render a mold fungus more susceptible to insect damage. Ecology and Evolution (2018) 8: 4328-4339. OPEN ACCESS
Wietzke A, Westphal C, Gras P, Kraft M, Pfohl K, Karlovsky P, Pawelzik E, Tscharntke T, Smit I: Insect pollination as a key factor for strawberry physiology and marketable fruit quality. Agriculture, Ecosystems and Environment (2018) 258: 197-204.
Beccari G, Prodi A, Pisi A, Nipoti P, Nicholson P, Pfohl K, Karlovsky P, Gardiner DM, Covarelli L: Development of three Fusarium Crown Rot causal agents and systemic translocation of deoxynivalenol following stem base infection of soft wheat. Plant Pathology (2018), 67: 1055-1065.
Trapero C, Alcántara E, Jiménez J, Amaro-Ventura MC, Romero J, Koopmann B, Karlovsky P, von Tiedemann A, Pérez-Rodríguez M, López-Escudero FJ: Starch hydrolysis and vessel occlusion related to wilt symptoms in olive stems of susceptible cultivars infected by Verticillium dahliae. Front. Plant Sci. (2018) 9/72 (8 pages). OPEN ACCESS
Leslie JF, Lattanzio V, Audenaert K, Battilani P, Cary J, Chulze SN, De Saeger S, Gerardino A, Karlovsky P, Liao Y-C, Maragos CM, Meca G, Medina A, Moretti A, Munkvold G, Mulč G, Njobeh P, Pecorelli I, Perrone G, Pietri A, Palazzini JM, Proctor RH, Rahayu ES, Ramírez ML, Samson R, Stroka J, Sulyok M, Sumarah M, Waalwijk C, Zhang Q, Zhang H, Logrieco AF: MycoKey round table discussions of future directions in research on chemical detection methods, genetics and biodiversity of mycotoxins. Toxins (2018) 10/109 (19 pages).OPEN ACCESS
Gowd V, Su H, Karlovsky P, Chen W: Ethyl carbamate: An emerging food and environmental toxicant. Food Chemistry (2018) 248: 312-321.
Sisic A, Bacanovic-Sisic J, Al-Hatmi AMS, Karlovsky P, Ahmed SA, Maier W, de Hoog GS, Finckh MR. The 'forma specialis' issue in Fusarium: A case study in Fusarium solani f. sp. pisi. Scientific Reports (2018) 8/1252 (17 pages).OPEN ACCESS
Palazzini J, Roncallo P, Cantoro R, Chiotta M, Yerkovich N, Palacios S, Echenique V, Torres A, Ramírez M, Karlovsky P, Chulze S. Biocontrol of Fusarium graminearum sensu stricto, reduction of deoxynivalenol accumulation and phytohormone induction by two selected antagonists. Toxins (2018) 10/88 (12 pages).OPEN ACCESS
Sisic A, Bacanovic-Sisic J, Karlovsky P, Wittwer R, Walder F, Campiglia E, Radicetti E, Friberg H, Baresel JP, Finckh MR: The 'forma specialis' issue in Fusarium: Roots of symptom-free leguminous cover crop and living mulch species harbor diverse Fusarium communities that show highly variable aggressiveness on pea (Pisum sativum). PLOS ONE (2018) 10/e0191969 (19 pages).OPEN ACCESS
Gamliel A, Dehne HW, Karlovsky P, Fletcher J: Detection of mycotoxins in food: applications of rapid and reliable tools in a biosecurity context. In: Practical Tools for Plant and Food Biosecurity (2017) 8/143-162.

Lukas S, Abbas SJ, Kössler P, Karlovsky P, Potthoff M, Joergensen RG: Fungal plant pathogens on inoculated maize leaves in a simulated soil warming experiment. Applied Soil Ecology (2018) 124: 75-82.
Beule L, Grüning MM, Karlovsky P, l-M-Arnold A: Changes of Scots pine phyllosphere and soil fungal communities during outbreaks of defoliating insects. Forests (2017) 8/316 (14 pages). OPEN ACCESS.

Hassan YI, He JW, Perilla N, Tang K, Karlovsky P, Zhou T: Enzymatic epimerization of deoxynivalenol by Devosia mutans proceeds through the formation of 3-keto-DON intermediate. Scif. Reports (2017) 7: /6929. (11 pages) OPEN ACCESS.
Knüfer J, Lopisso DT, Koopmann B, Karlovsky B, von Tiedemann A: Assessment of latent infection with Verticillium longisporum in field-grown oilseed rape by qPCR. Eur J Plant Path (2017) 147: 819-831

ten Bosch L, Pfohl K, Avramidis G, Wieneke S, Viöl W, Karlovsky P: Plasma-based degradation of mycotoxins produced by Fusarium, Asper­gillus and Alternaria. Toxins (2017) 9: 97 (12 pages) OPEN ACCESS
Wemheuer F, Kaiser K, Karlovsky P, Daniel R, Vidal S, Wemheuer B: Bacterial endophyte communities of three agricultural important grass species differ in their response towards management regimes. Scif Reports (2017) 7: 40914 (13 pages) OPEN ACCESS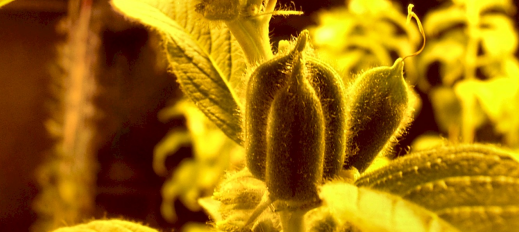 Uncu AO, Frary A, Karlovsky P, Doganlar S: High-throughput single nucleotide polymorphism (SNP) identification and mapping in the sesame (Sesamum indicum L.) genome with genotyping by sequencing (GBS) analysis. Molecular Breeding (2016) 36/173 (12 pages)
Sherif M, Becker EM, Herrfurth C, Feussner I, Karlovsky P, Splivallo R: Volatiles emitted from maize ears simultaneously infected with two Fusarium species mirror the most competitive fungal pathogen. Frontiers Plant Sci (2016) 7/1460 (11 pages) OPEN ACCESS

Karlovsky P, Suman M, Berthiller F, De Meester J, Eisenbrand G, Perrin I, Oswald IP, Speijers G, Chiodini A, Recker T, Dussort P: Impact of food processing and detoxification treatments on mycotoxin contamination. Mycotoxin Research (2016) 32: 179-205. OPEN ACCESS.
Guo Z, Pfohl K, Karlovsky P, Dehne HW, Altincicek B: Fumonisin B1 and beauvericin accumulation in wheat kernels after seed-borne infection with Fusarium proliferatum. Agric Food Sci (2016) 25: 138-145. OPEN ACCESS

Chatterjee S, Kuang Y, Splivallo R, Chatterjee P, Karlovsky P: Interactions among filamentous fungi Aspergillus niger, Fusarium verticillioides and Clonostachys rosea: fungal biomass, diversity of secreted metabolites and fumonisin production. BMC Microbiology (2016) 16/83 (13 pages).OPEN ACCESS
Alkhedir H, Karlovsky P, Mashaly AMA, Vidal S: Specialization and host plant use of the common clones of Sitobion avenae (Homoptera: Aphididae). Appl Entomol Zool (2016) 51: 289-295.
Trümper C, Paffenholz K, Smit I, Kössler P, Karlovsky P, Braun HP, Pawelzik E: Identification of regulated proteins in naked barley grains (Hordeum vulgare nudum) after Fusarium graminearum infection at different grain ripening stages. J Proteomics (2016) 133: 86-92.

Karlovsky P (2016) Detoxification strategies for mycotoxins in plant breeding. In: Masked mycotoxins in food: formation, occurrence and toxicological relevance. Royal Society of Chemistry, Cambridge, pp. 158-188.
Boehnke B, Karlovsky P, Pfohl K, Gamliel A, Isack Y, Dehne HW (2015): Identification of different Fusarium spp. in Allium spp. in Germany. Commun Agric Appl Biol Sci 80: 453-463.
Horbach R, Becher R, Deising H, Karlovsky P (2015): Method for biosynthesis of specific isotope-marked secondary metabolites. Patent application PATENT APPLICATION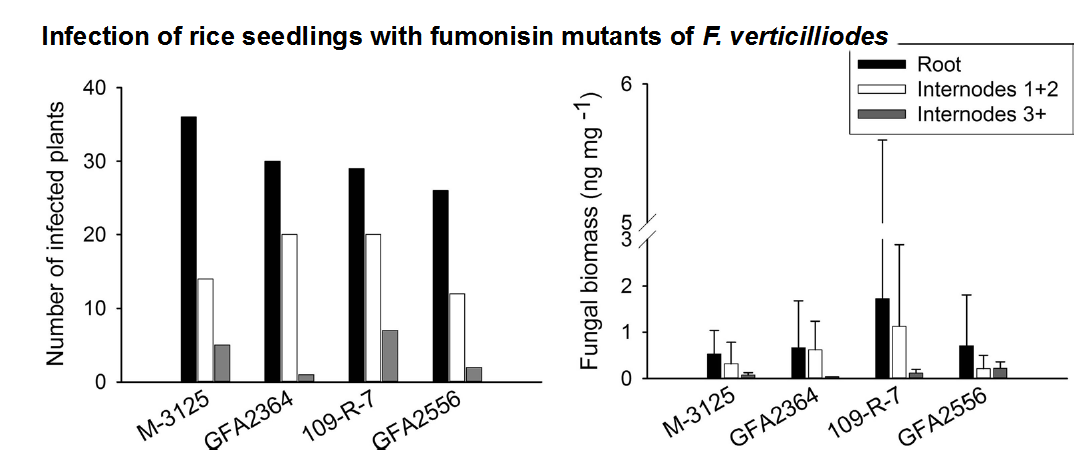 Dastjerdi R and Karlovsky P (2015) Systemic infection of maize, sorghum, rice, and beet seedlings with fumonisin-producing and nonproducing Fusarium verticillioides strains. Plant Pathol J 31: 334-342. OPEN ACCESS
Amato B, Pfohl K, Tonti S, Nipoti P, Dastjerdi R, Pisi A, Karlovsky P and Prodi A (2015) Fusarium proliferatum and fumonisin B1 co-occur with Fusarium species causing Fusarium Head Blight in durum wheat in Italy. Journal of Applied Botany and Food Quality 88: 228-233. OPEN ACCESS
Trümper C, Paffenholz K, Smit I, Kössler P, Karlovsky P, Braun HP, Pawelzik E (2015) Identification of differently regulated proteins after Fusarium graminearum infection of emmer (Triticum dicoccum) at several grain ripening stages. Food Technology and Biotechnology 53: 261-268.OPEN ACCESS
Alkhedir H, Karlovsky P, Mashaly AMA, Vidal S (2015) Phylogenetic relationships of the symbiotic bacteria in the aphid Sitobion avenae (Hemiptera: Aphididae). Environmental Entomology 44: 1358-1366.
Kreuzberger M, Limsuwan S, Eggert K, Karlovsky P, Pawelzik E (2015) Impact of Fusarium spp. infection of bread wheat (Triticum aestivum L.) on composition and quality of flour in association with EU maximum level for deoxynivalenol. Journal of Applied Botany and Food Quality 88: 177-185. OPEN ACCESS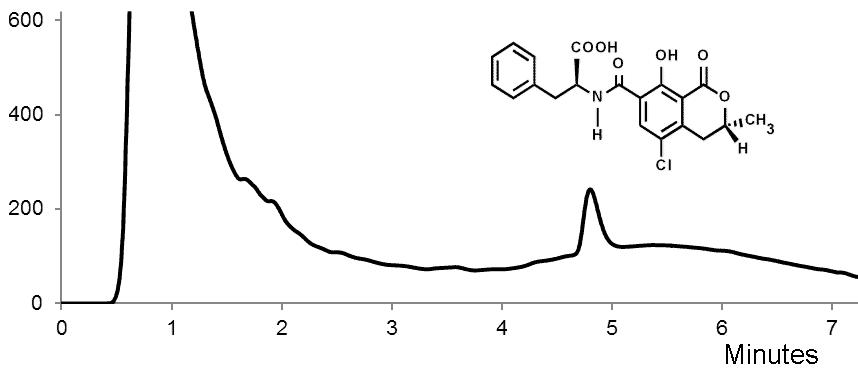 Al-Hadithi N, Kössler P, Karlovsky P (2015) Determination of ochratoxin A in wheat and maize by solid bar microextraction with liquid chromatography and fluorescence detection. Toxins 7: 3000-3011. OPEN ACCESS
Syed RN, Laurentin H, Splivallo R, Karlovsky P (2015) Antifungal properties of extracts of sesame (Sesamum indicum L.). Int J Agric Biol 17: 575-581. OPEN ACCESS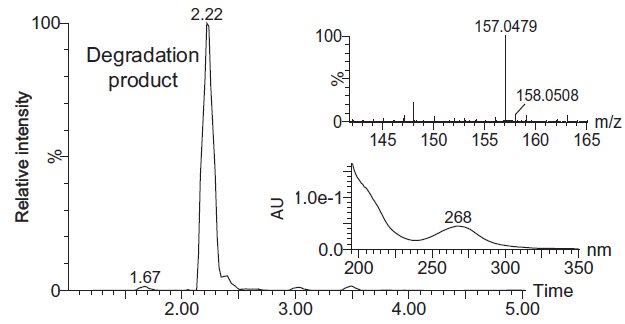 Zhu R, Feussner K, Wu T, Yan F, Karlovsky P, Zheng X (2015) Detoxification of mycotoxin patulin by the yeast Rhodosporidium paludigenum. Food Chemistry 179: 1-5.
Ulferts S, Delventhal R, Splivallo R, Karlovsky P, Schaffrath U (2015) Abscisic acid negatively interferes with basal defence of barley against Magnaporthe oryzae. BMC Plant Biology 15/7 (12 pages).OPEN ACCESS
Zhu R, Yu T, Guo S, Hu H, Zheng X, Karlovsky P (2015) Effect of the yeast Rhodosporidium paludigenum on postharvest decay and patulin accumulation in apples and pears. J Food Prot 78: 157-163.